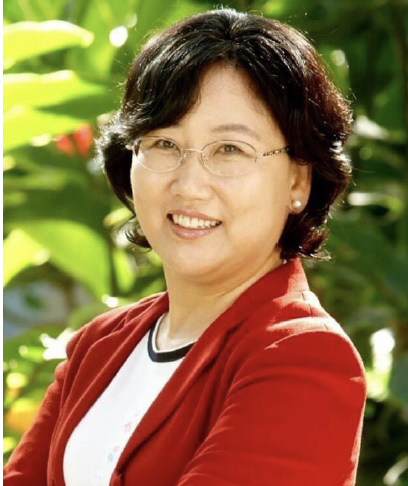 Sometimes people ask me why I joined NUAC and participate in NUAC's activities? When they ask, I look deep into my heart and reflect.
Why am I participating in the NUAC despite my busy schedule?
My father and mother came down to South Korea from North Korea. My father's hometown was Musan, North Hamgyong Province, and mother's hometown was Hoeryeong North Hamgyong Province. They lived in Chongjin and Bukgoseong near Mt. Geumgang, where my father served as school teachers during the 1.4 retreat of 1951 during the Korean War.
My mother always remembered when she visited my father's house for the first time, he had a large 99-room house, a lot of land with no end of the horizon, and various kinds of grains, silks, and valuable items in each warehouse. My father studied at Waseda University in Japan and after liberation in 1945, he returned to his hometown and graduated from Chongjin University and became a teacher. In 1946, the Communist Party of North Korea introduced the Land Reform Act and took away all the houses, land, and property of my father's family. My mother said that my father's family donated all their assets, but when I read a history book about that time, it said my father's assets were taken by the Communist Party. My father became a teacher and volunteered near South Korea. My father always told my mom to know that if he was gone that meant he has gone to South Korea. One day, my father didn't come home and my mom couldn't get in touch him, so my mother came down to South Korea carrying my 4-year-old eldest sister and my 2-year-old 2nd sister, and met my father with the help of his student. My parents wanted to live near his hometown, The first settled in Sokcho. They gave birth to my third and fourth sister, and older brother, and then eventually settled in Geojin-eup, Goseong-gun, Gangwon-do, closer to my father's hometown. My 2nd brother and I were born in Geojin. My father was passed away in 1976 in South Korea without seeing his hometown again. My mother immigrated to Hawaii and lived in Hawaii until 2015. My mother ofthen told the story of her dream to go back to her hometown. She passed away in May 2015 without visiting her hometown Hoeryeong, North Korea.
Because of my family history, I would like to help reunify and bring peace to Korea. I want to freely hold the hands of my son and daughter and visit Musan, my father's hometown, and Hoeryeong, my mother's hometown. In order to make this dream a reality, Pyeongtong (NUAC) is a very important and valuable activity for me because they provide advice on public diplomacy and peaceful reunification policies.
For public diplomacy, the first step is to teach our sons and daughters born here in the United States the history of our families and the cultural and historical traditions of the Republic of Korea. The second is to share and communicate with neighbors and fellow citizens about the cultural and historical traditions of the Republic of Korea. Thirdly, we must build a bridge between the Republic of Korea where I was born and the United States where I currently live, so that the peaceful unification of the Republic of Korea can be achieved in a rightful way. Achieving unification is the answer to why I have to engage in these peace activities despite my busy life as an immigrant. I am thankful to everyone who I have worked with in these Pyeongtong (NUAC) activities!
There are three things the most memorable and rewarding in my NUAC experience. First, I was able to experience the economic development, culture, and traditions of the Republic of Korea through a visit to Korea, my home country, and it was good that I was able share these vivid experiences to my children born in the United States. I visited the Hyundai Motor Company factory in Ulsan, I visited the cultural relics of Gyeongju – National Museum, Bulguksa Temple, Seokguram, Cheomseongdae, etc. In 2008 I visited Kaesong, North Korea, I visited the Koryo Museum, Sonjuk Bridge, Pakyon Falls, and other cultural sites in North Korea to feel our Korean culture and traditions.
Second, my son William participated in the Pyeongtong Unification Golden Bell with his friends. He learned Korean language. He became interested in Korean politics, economy, culture, and traditions. I am proud of him and am enjoy watching him learn.
Third, when the coronavirus outbreak occurred, our NUAC Hawaii members in Hawaii delivered heartfelt handwritten letters, quarantine supplies, and scented Korean gifts to Korean War veterans and their families. We comforted them, communicated with them and conveyed our hearts to them. The veterans and their families returned handwritten letters in response. I still remember the moment when we were able to share sincerity with one another. In addition to supporting Korean War veterans, all of us at Pyeongtong are continuing to work together to advance the peaceful reunification of the Republic of Korea through many important Pyeongtong activities. This is my answer for Why Pyeongtong ? Thank you.